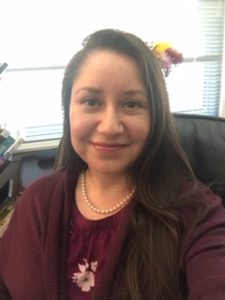 Welcome y bienvenidos! My name is Patricia (she/her) and I am a bilingual mental health therapist in the District of Columbia and Maryland.
Part of my role as a psychotherapist is to respectfully and compassionately help you gain a deeper understanding of yourself and your current struggles. I aim to support you in tapping into your resources while you gently navigate the intricacies of your inner landscape. My social work background allows me to approach each session using a "person in environment" lens. This means that we can make space for exploring the impacts systemic factors may have on your emotional well being. I am also a trauma trained therapist and can assist you in safely revisiting significant incidents from your past that may be impacting you today.
Therapy works best when it is consistent, reliable, predictable and safe. To that end, I usually meet with clients once a week on the same day and time each week. Sessions typically last about 55 minutes and I ask that you are in a private space in either DC or MD. I conduct an interview in the first session where I try to gain an understanding about your therapeutic needs and background. Next, we create therapeutic goals and we then work toward those goals during our time together. It is important that you feel comfortable enough to discuss your inner thoughts, feelings and behaviors, but you can also expect to feel some discomfort as we gently dig a little deeper. Because this balance is paramount in the therapeutic process, I recommend you invest some time in finding a therapist that best fits your style. When ready, please feel free to reach out to me to further discuss next steps in scheduling an intake appointment.
Licenses: LC50082547 Licensed Clinical Social Worker in the District of Columbia, #22912 Licensed Certified Social Worker- Clinical in Maryland
Education: University of Maryland School of Social Work degree in Clinical Social Work Concentration in Behavioral Health